B&W 800 D3  a celebration of 50 years of Excellence!
The flagship model in the 800 Series Diamond range is more than a speaker. It's the culmination of half a century of acoustic research and engineering, and the pinnacle of audio performance, offering unmatched levels of clarity and realism. Please come by and have a listen to this masterpiece of sound reproduction.
Rogue Audio

The award winning Cronus Magnum has garnered an enviable reputation in the high end audio world. Even at its attainable price, it outperforms other integrated amps costing many times more. Read more.
PS Audio now Roon Ready!
Turn your PS Audio Directstream or Direcstream JR into a state of the art music server including Tidal integration. Learn More.
Sign Up for Our Newsletter!
B&W Speakers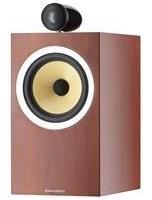 Bowers & Wilkins produces speakers for nearly every home audio and home theater application and performance level, from the mighty 800 Series  to the stunning 68 series speakers.  See more.
Revel Speakers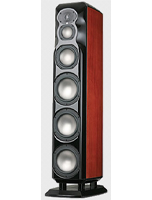 Revel loudspeakers don't sound like other speakers because they aren't crafted, engineered or tested like other speakers. They offer astounding performance, remarkable value and zero compromises. See more.
Sale! Pioneer SP-BS22-LR
High quality home audio doesn't have to break the bank. As proof, we'd like to introduce you to the new SP-BS22-LR bookshelf speakers from Pioneer. More Info.  Now Only $99 pr!