Description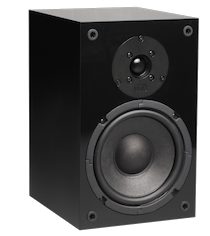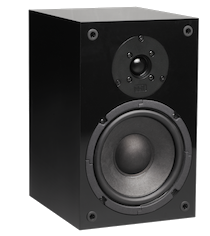 NHT Super One 2.1
The latest version of the Super One provides the same terrific sonics of the Super Zero with enough bass response that a subwoofer becomes an option. The original Super Zero and Super One established NHT as a force in the world of high-value, high-performance audio. And now they continue the tradition with improved performance and at better pricing than the originals.
The new NHT Super One 2.1 is a true-high end book shelf monitor that builds on the merits of it's predecessor and improves upon them. Transparency, detail, "walk-around the stage" realism, it's all there, and so much more.
At just 11.6″ Tall x 7.25″ Wide x 8.5″ Deep, the Super One 2.1 is very compact. However, unlike most small speakers, which try to fool you with boomy, pseudo-bass from a port, the Super One 2.1's acoustic suspension (sealed) enclosure focuses on making beautiful, lifelike midrange and high frequencies with surprisingly musical bass.
Build quality is stunning and what you've learned to expect. The compact, well-braced cabinet is naturally strong and stout. Stronger than larger boxes. As a result, it doesn't have the to deal with the box vibrations that interfere with the critical midrange performance of its counterparts. The speaker's narrow front face is almost all speaker, providing remarkable imaging and detail.
No mere update, the Super One 2.1 makes some subtle improvements compared to its predecessor. Specifically, NHT added a 2nd/3rd order crossover, effectively blocking more of the bass that tries to sneak into the tweeter, and a newly revised woofer. These small changes significantly lower distortion, tighten bass response and improve power handling making the Super One sound even better than the original.
The Super One 2.1 sports a 6.5" long throw pulp cone woofer and a 1" silk dome tweeter. It features a lower crossover point at 2.4kHz than the original using a 12 dB/octave LP and a 18 dB/octave HP.
The SuperOne, version 2.1. Welcome back to high end performance at an extremely affordable price, brought to you by your friends at NHT.
$189 ea 

Sale $175